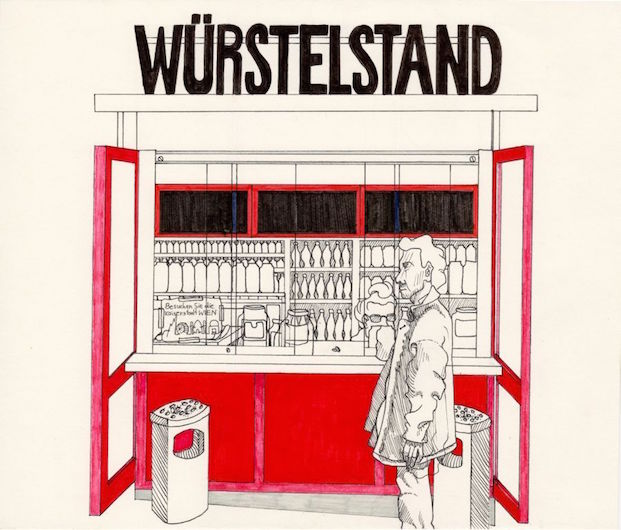 A Würstelstand scene in Ottakring
Being born and raised Viennese, Lukrezia explains how the Würstelstand has a deep symbolism in her city's culture, and this is what she's aimed to depict in her illustrations.
Lukrezia says Vienna has different facades, and besides the ever lingering sweet and polished 'Kaiserstadt-Aura' (Imperial city aura), Vienna has different faces that are dirty, and a little more grungy.
Lukrezia says that Viennese culture is morbid and sad, and that when you look at Viennese art, it always has a dark twist. She quotes Georg Kreisler 'Der Tod ist ein Wiener' (Death is a Viennese). This message is important to Lukrezia, as she strives to depict the 'real life' Vienna in her work – how the Viennese think, drink, eat, complain, look for company, and just hang around a Würstelstand.
For example, in the picture below is a man who came to the Würstelstand to talk to the lady behind the gril about the troubles he was having at home. He did so all night long. She listened and gave him advice.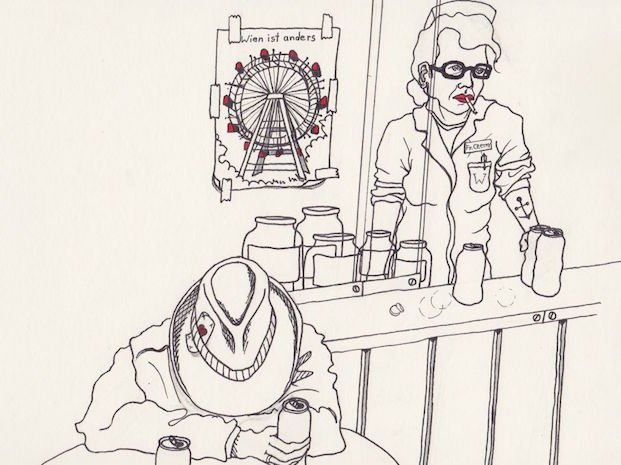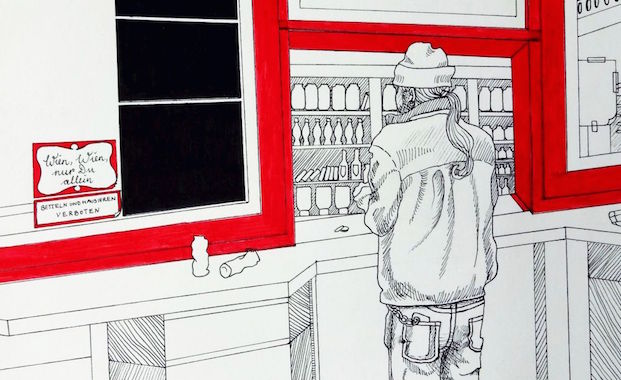 A Würstelstand scene in Ottakring
Lukrezia herself goes to a Würstelstand once or twice a month and has her own local trusted Würstelstand near her house, like most Viennese do. While Lukrezia is vegetarian, she stops off there to grab a beer on her way home at night, and she typically finds a bunch of people gathered around it, just hanging out, complaining, and laughing.
'You can find everybody there: people in their working clothes, people in suits, young people, old people, lonely people who just go downstairs from their apartment to talk to someone, people that go there to meet up with a buddy, people that go because of the great Würstel or beer, people that are simply on their way home.'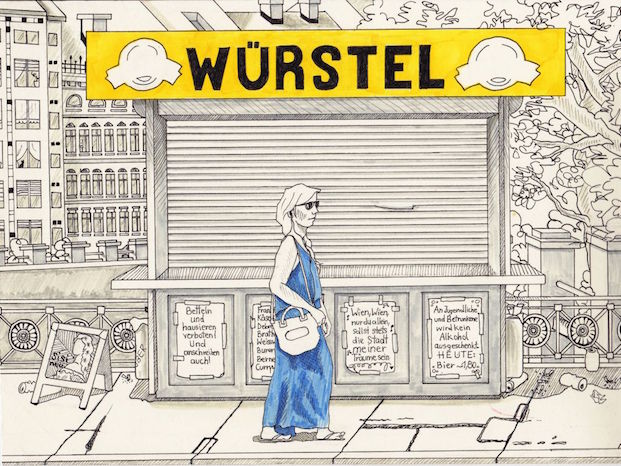 The Würstelstand at Pilgrambrücke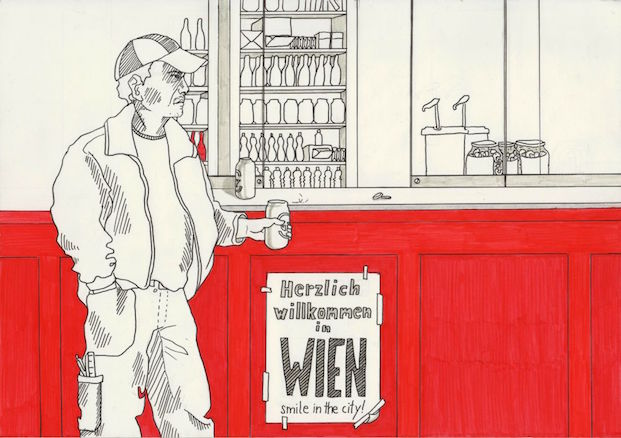 Lukrezia is part of the Vienna Art Box, an offline and online art 'supermarket' that represents over 90 international artists, focusing mainly on Viennese art about Vienna.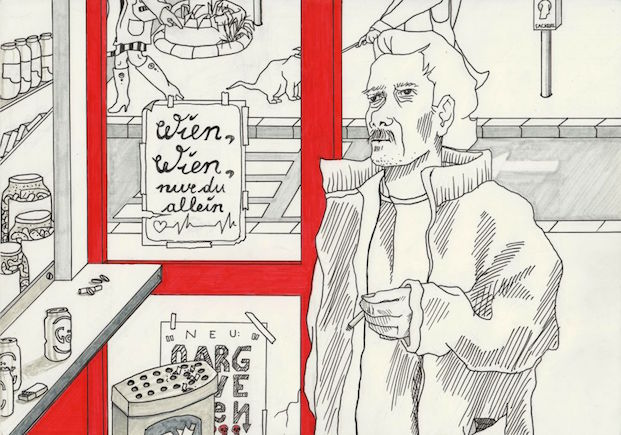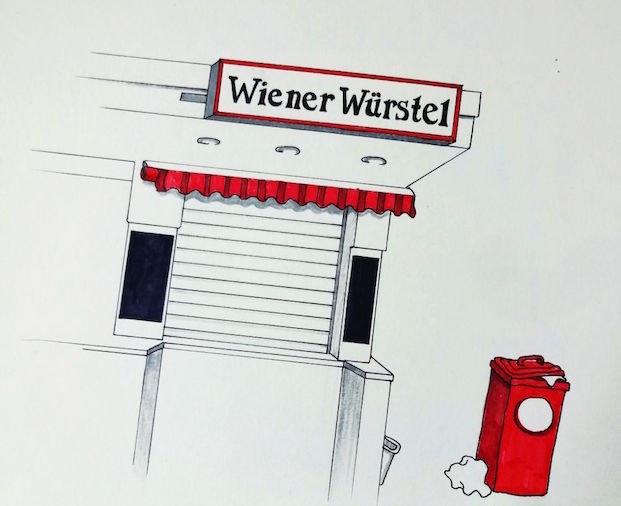 Get content that you love in your inbox!
Hey, look at this similar content we made for you