Here's 41 things to do, not only to endure this winter in Vienna, but enjoy it.
1. Watch a show on the small stage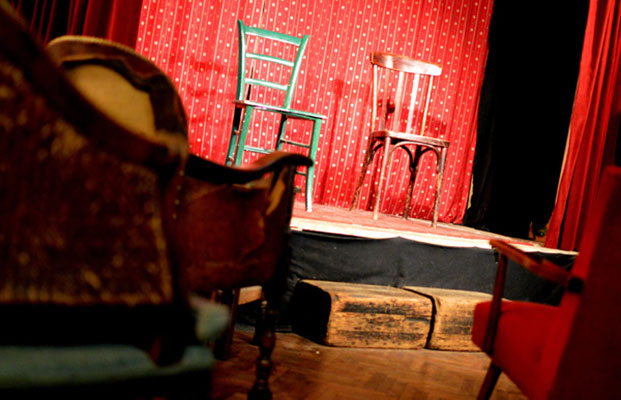 Vienna has a wealth of small theatres around the city with quality performances on their stages. Be sure to discover one this winter. Here's a few theatres we recommend:
+ TAG (Theater an der Gumpendorferstraße)
+ Schauspielhaus Wien
+ Theater Drachengasse
+ Werk X
2. Try Eisstockschießen – "It's like a winter version of Bocce"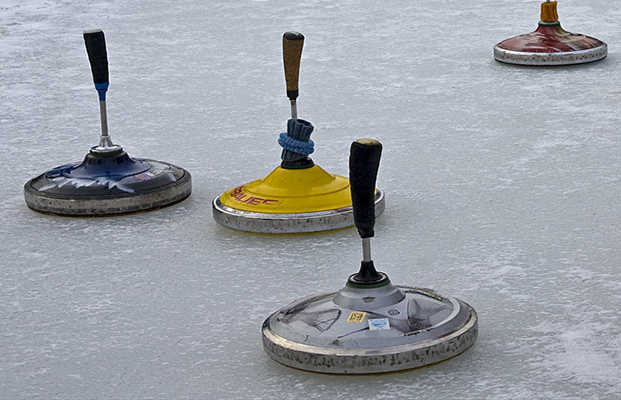 A farmer friend of ours once described Eisstockschießen (aka Bavarian curling) as this to us in the middle of a Bavarian forest. And you can also try this beloved winter sport (which is more social, than athletically challenging – meaning you drink more than you work out) at several locations around the city. Here are a few of them:
+ Badeschiff (from November 5: 4pm–9pm)
+ Wiener Eistraum (in front of the Rathaus aka. Town hall) (from November 11 – March 10: 5pm–10pm)
3. Carve up the ice
Make sure somebody is watching (preferably filming) when you nail that pirouette and the spin, the double flip finished with a bow, or in our case, when we fall hard on our ass and bring the 10-year-old with us when we grab on to them trying to save our fall. Ice skating on the ice rink aptly named Wiener Eistraum in front of the mighty Rathaus, or on the Wiener Eislaufverein ice rink next to the Konzerthaus are definitely at the top of the winter to do list for Vienna. If you can't skate, be sure to learn this year – the bruises on your bum are worth it!
4. Slam some poetry
Whether you've got words inside of you desperately in need of evacuation, or you just enjoy the melody of poetry, especially when performed by spoken word poets, visit a poetry slam on a cold winter's night and have some words with meaning warm your soul. Check the Literaturhaus Wien and Slam B website for details about their upcoming popular poetry slam session.
5. To a winter of cocktails and good drinks
Whatever your poison, winter is a season for bunkering down in bars. Why not this season vow to only drink quality drinks and discover the science behind a cocktail.
Check out our list of Vienna's best cocktails bars where to get your education.
6. Study history in art, picture by sculpture, by picture
Invest in a Jahreskarte (year ticket) for Vienna's big-ass Kunsthistorisches Museum. If you're anything like us, you find there's too much in the museum's beautifully stuccoed halls to discover in one visit. For 34€, you can visit as often as you want. We've been known to visit in our lunch break for an art snack.
7. If it really snows…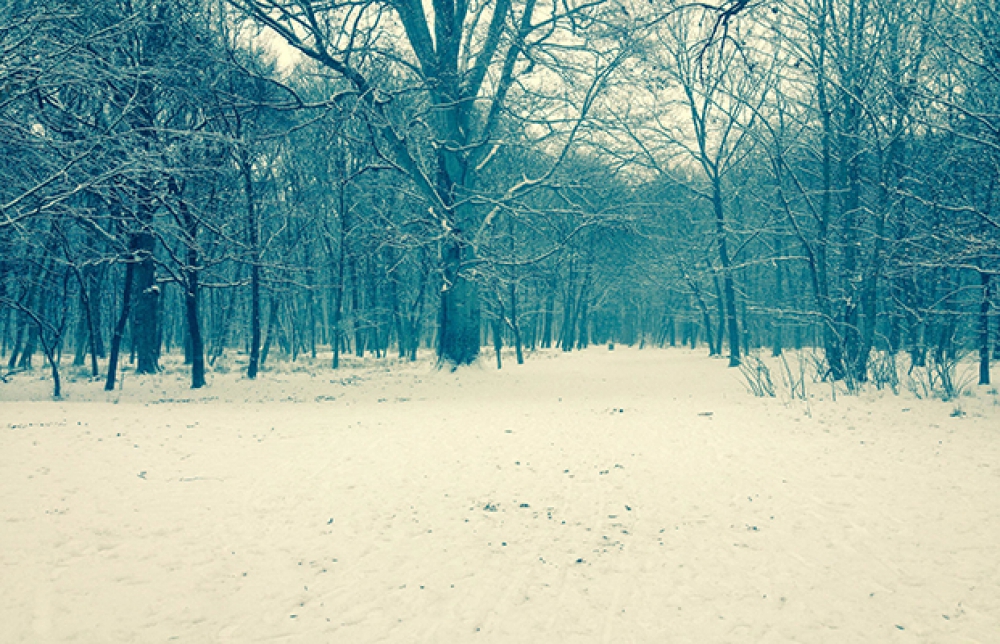 It can almost be considered a communal wish amongst the people of Vienna – let it snow! If the city freezes over and snows, there are two things you MUST do:
+ Head to the Prater park and build a snowman.
+ Organise for a group of friends to meet at the park and have a snowball fight as violent as a Game of Thrones episode.
8. Have a winter romance
While spring and summer have become known as the seasons of casual love flings, winter's always been stigmatised as a time of loneliness and big puffy jackets which hide our beautiful bodies. Nevertheless, winter is made for indoor activities and one of those that we love best requires two to tango. Search for somebody to snuggle and hibernate with this winter.
9. Score the heated seat on the Straßenbahn (tram)
We're letting you in on a real insider survival tip with this one – in the old-school red and white trams of Vienna, some of the seats have the heaters located directly under them. When you climb onto the tram with clattering teeth from the cold, find the seat with the heat, sit on it, and feel your frozen ass slowly thaw out. Then selfie the smile on your face and send it to us on Facebook.
10. Find a mountain close to Vienna and ski down it
While you won't find top class skiing locations close to Vienna, there are a couple of options that aren't that far from the city where you can fly down a hill on the sticks. The most popular are Hohe-Wand-Wiese (more for families) and in Semmering (about 100km from Vienna, accessible by bus and train – check the ÖBB website for details on their combiticket deals). If you're not a skiier, toboganning is also a fun alternative.
11. Wander through the jungle
While it's a small jungle, warming up amongst the many rare species of exotic plants in Palmenhaus Schönbrunn glasshouse is a good way to defrost your nipples in winter. Standing in the glasshouse will give you a feel of far off exotic places.
12. Get that milky brown smile happening
Put on a milky brown smile from a hot chocolate in a café one rainy, windy winter's day. If you want to treat your eyes while doing it, have a hot chocolate with whipped cream on top in the grandiose, Hofzuckerbäcker Demel coffeehouse. Otherwise, here's a few other places we recommend for hot chocolate:
+ Café Schwarzenberg (which comes with cinnamon, vanilla and orange liquor)
+ Süssi (large range here)
+ Leones (real Italian hot chocolate)
13. Brunch the day away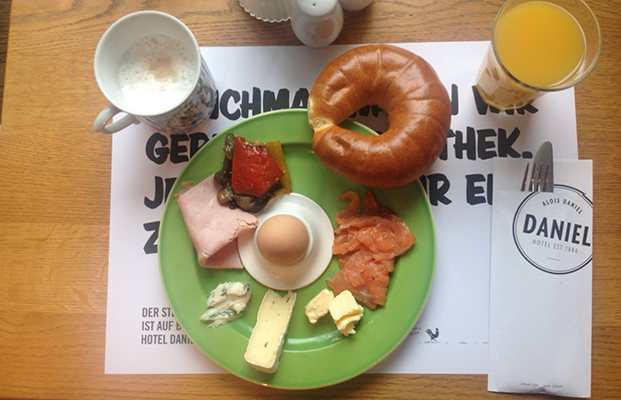 That there was a word created which gives a guilt-free license, to our love of eating breakfast and sipping coffee late into the afternoon makes our tails wag (if we had one). Brunch may not be the most important meal of the day, but it is the most enjoyable – be sure to brunch it up at one of the following places this winter:
+ Hotel Daniel
+ Magda's Hotel
+ Welt Café
+ Dellago
Check out our article on Vienna's favourite breakfast spots, for other ideas on where to go to save you from those grey mornings.
14. Dinner for one
Anytime your in need of that warmth that only black and white films inspire and a giggle, watch this beloved holiday short film classic. "Same procedure as every year, Miss Sophie"
15. Afternoon tea at Vienna's iconic teahouse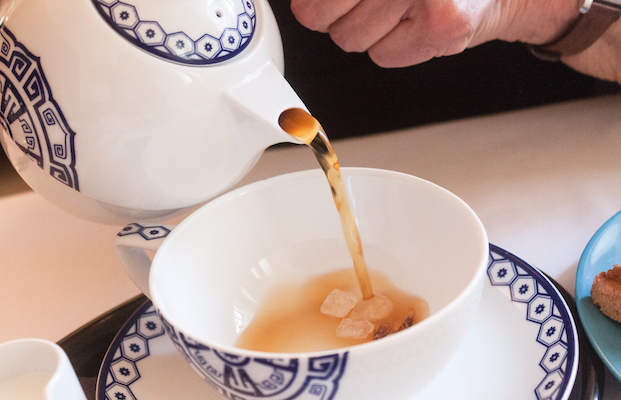 There's a very special, iconic piece of Viennese history behind the busy Stephansplatz in the center of the city where you can warm yourself up from the inside out with a pot of exotic tea, or indulge in an afternoon tea ceremony from different countries around the world. Haas & Haas is Vienna's tiny teahouse which plays the perfect setting for a winter's afternoon escape. Check out our whole experience when we discovered Haas & Haas, here.
16. Instagram the beauty of winter
When the sky closes over Vienna during the winter months, it's easy to feel a little claustrophobic. But look down and around for the small things, photograph them, put a fancy filter on them and share them with the world on Instagram. Be sure to tag @viennawurstelstand in your photos!
17. Drink and play
There are several bars and cafes around Vienna which have board games to play alongwith your drinks with friends. And we've made a list of them here for you.
18. Visit Vienna's chocolate museum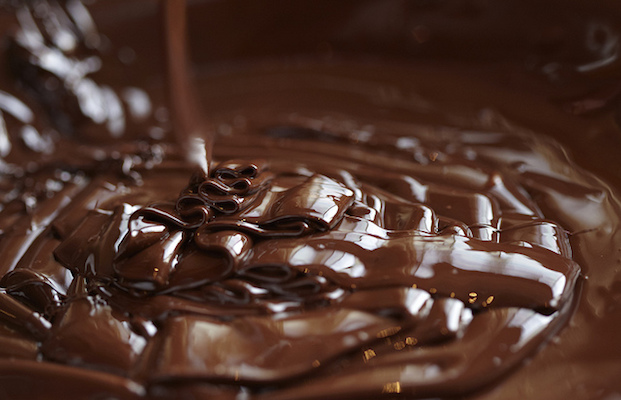 A visit to the Schokomuseum is like a pilgrimage to worship the holy food of winter blues.
19. Standing tickets at the Opera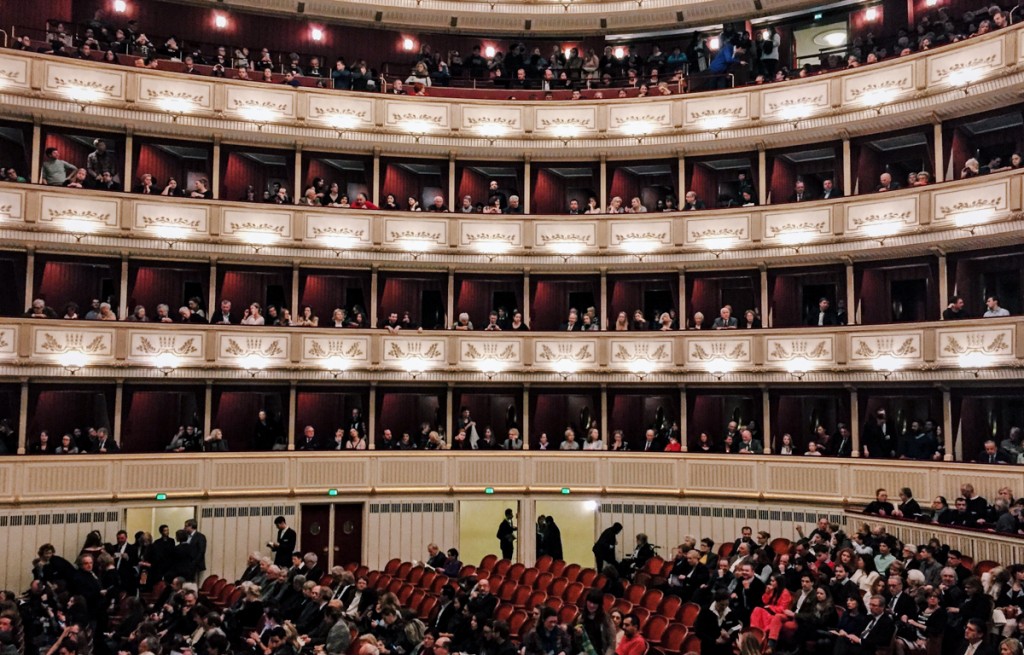 If you enjoy a good power ballad from a man or woman bellowing out his lungs at the Opera, this is something you'd have on your list already. However, if this would typically sound boring to you, slap yourself swiftly in the face and listen very carefully – an experience at the Wiener Staatsoper is not just about the music, but it's also about the beauty and the history of the place. And you don't have to pay a pile of cash to see it: shortly before every performance you can line up and purchase cheap standing tickets. We've been known to do this in the past and then spot a seat and move there during the break. We even have a friend that enjoys going to the Opera to sleep amidst it's cosy red velvet atmosphere. Each to their own. See what's next on the program, here.
20. Spend an afternoon browsing in a bookshop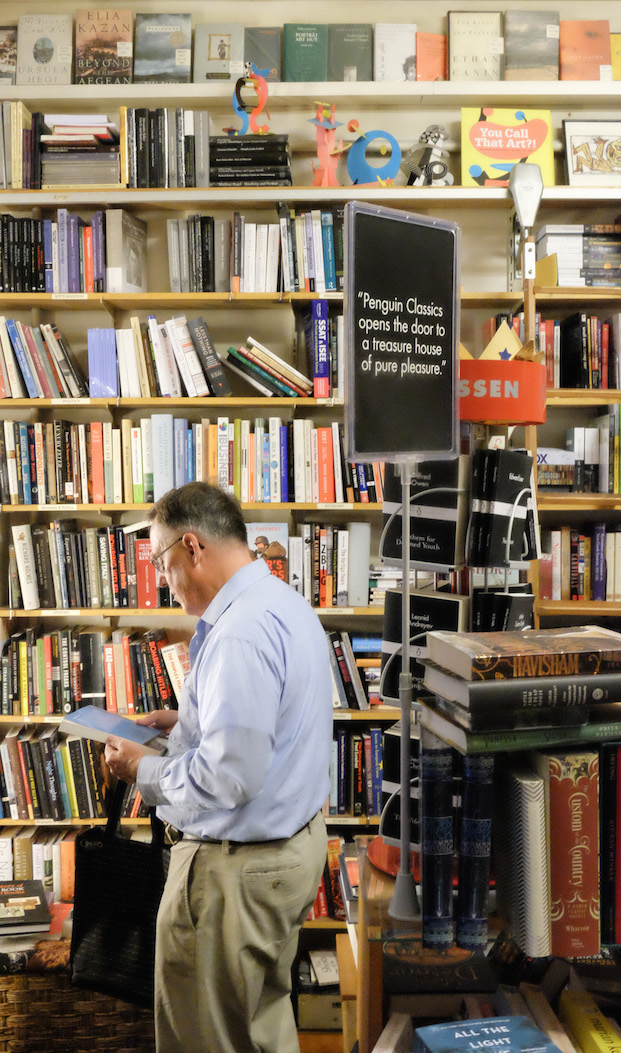 For some reason, the smell of a bookshop always makes us want to pee. Besides wanting to share that random fact with you all, we'd recommend spending an afternoon in your favourite bookshop. Asides from the big boys like Thalia, there are hundreds of small, charming independent bookstores scattered around the city. One of our all-time favourites is the Shakespeare & Company bookstore, which specialises in English-language books. Watch out for our article about Vienna's best independent bookstores! Read our article about Shakespeare and co., here, for more inspiration!
21. Waltz at a Viennese Ball
Play the part, get dressed up in your best suit or ball gown and waltz and swing your partner (or break out into a breakdance) around the dancefloor at one of the traditional Viennese Balls happening during January and February. However, if being pomp and pretentious isn't your thing, check out the complete opposite happening at the Rosenball.
22. Catch a reading in a Blacksmith's workshop
Words instead of metal are the raw material worked with in the unique location of the blacksmith workshop, turned event venue, Alte Schmiede. This place has regular readings and is a favourite amongst people in the know. Check out the program, here.
23. Introduce yourself to Vienna's craft beer scene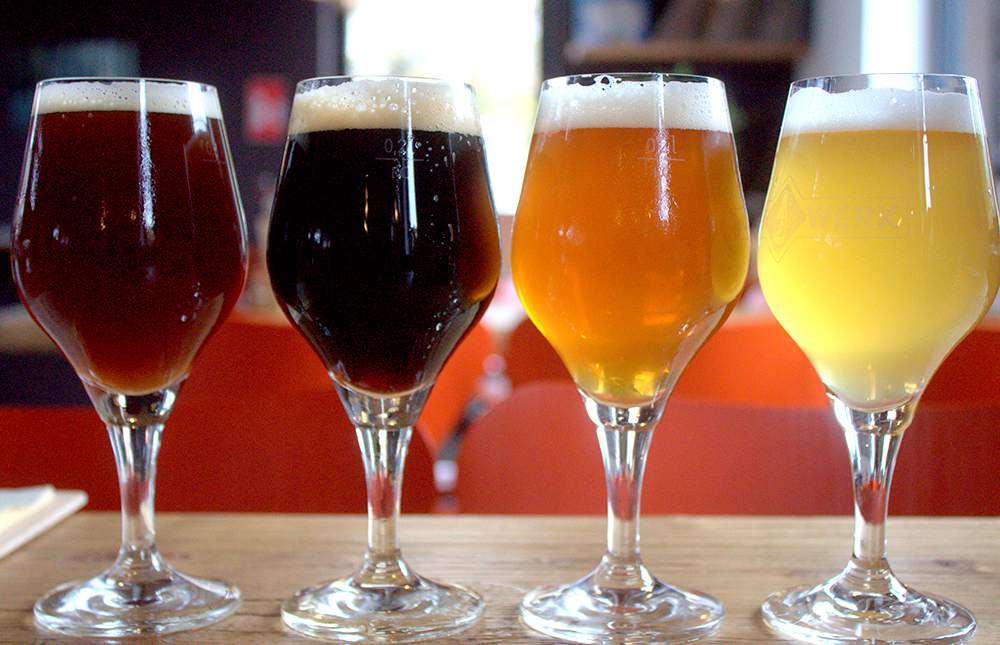 What better way to use the cold winter nights other than getting to know Vienna's craft beer scene. The craft beer trend is alive and kicking in Vienna, with many places offering up all kinds of mutations of the amber liquid. We made you a list, including a few of the old, original favourites that have been brewing their own beer long before it got the 'craft' title. Check out our list: The 10 best places in Vienna for the Craft Beer Crowd.
24. Munch on some streetside Maroni (chestnuts) and Kartoffelpuffer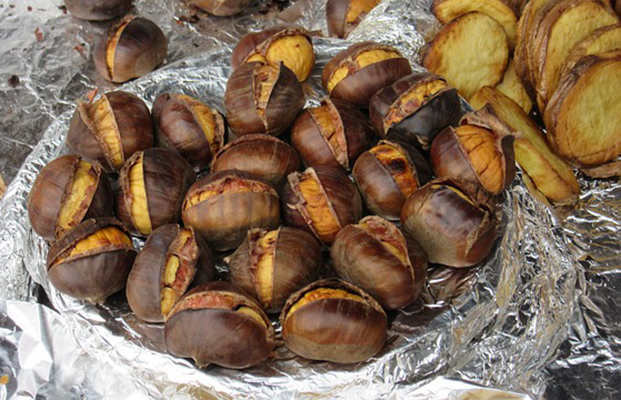 The smell of roasting Maroni is a constant presence throughout the city and the little black huts where the roasting is being done are often hard to walk by without stopping to buy your own paper cone filled with the nutty warm, goodness. Don't let winter pass you by without this experience, and, of course, the obligatory small talk with the stand owner that goes with it.
25. Go for a Pho, or some Udon noodles
The hearty soup of Vietnam has become a popular dish in Vienna in recent times, and we'd recommend slurping up one of these bad boys on a cold winter's night at Nguyen's Pho House in Vienna's 8th district. Also, the Udon noodle craze is slowly creeping into the city. We recommend trying the new place in the 7th district, Kuro Udon restaurant.
26. Join the Library
Vienna's Hauptbücherei which sits aloft the Gürtel has a load of books in it (funny about that) waiting to be sucked up by your hungry mind. A year's membership (23 €) will gain you access to them (along with a decent collection of English-language books). The study areas are also a great place to sit and read, study or just enjoy the view over the city through the huge windows. See details, here.
27. Learn how things work at the Technisches Museum
Vienna's Technisches Museum is a temple to humankind's achievements in technology. Fascinating exhibitions pay homage to the developments in all sorts – vacuums, aviation, rail, bike, sound, media, musical instruments and many other glorious inventions. While the body rests in winter, here the mind can climb mountains. See details, here.
28. Go for a Sunday stroll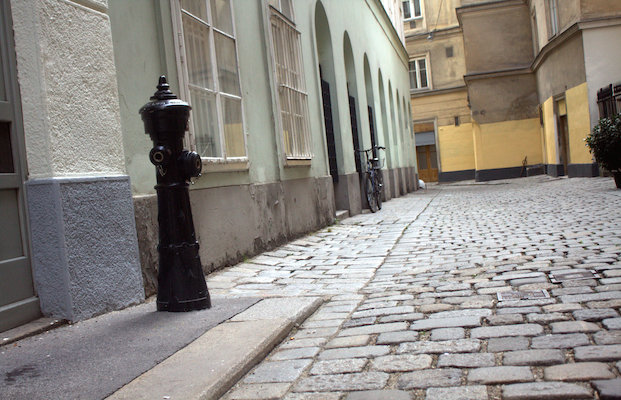 Discover a new district of Vienna each week by venturing out into the cold streets when they're empty and exploring their many faces. Just choose a district unknown to you, and stroll the streets. Bring a camera with you to capture what you find.
29. Discover Vienna's thriving DJ collective scene
Being swallowed up by clubs to sweat and dance into the early morning is of course an obvious habit of winter if you're a hedonist pleasure seeker like us, however make it interesting this winter by researching and trying out the numerous DJ/party collectives that have sprouted up in the city over the last couple of years. The best place for you to start your research is by checking out our Weekend What to do guide released every Thursday afternoon.
30. Learn how to swing dance
While Electro-swing music has people improvising with kicks and flinging arms to electrified big band music on the dance floor every weekend, old-school swing dancing has also been revived, with plenty of options around the city to both learn, and dance. For more about the swing dancing scene in Vienna, check out our article, Where to get your Electro Swing and Lindy Hop / Old-school swing fix in Vienna.
31. Cuddle a cat in a café
Cat cafes are a big thing in Japan amongst those seeking to rent a short term cuddling companion with their tea or coffee. And there's one place in Vienna, Café Neko, where you can do exactly that, while sipping on a range of Japanese teas.
32. Cuddle up in a cosy bar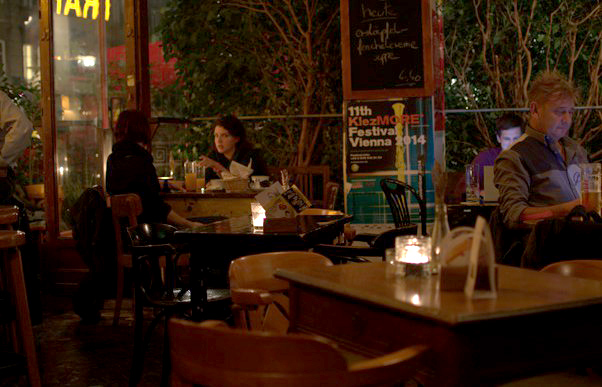 Whether it's got a fireplace or it's warmly lit, there are cafes and bars in Vienna made for the cold season. Check out our list of Best bars and cafes for a Winters night in Vienna.
33. Dumplings and meat in a Gasthaus
The Austrian kitchen full of dumplings and meat-based dishes suits winter, like ice cream suits summer. Visit a traditional Austrian Gasthaus for some of that home cooked Oma's cooking. Here are a few we recommend:
+ Wratschko
+ Gasthaus Nestroy
+ Das Dreieck
+ Gasthaus Wild
+ Grünauer
+ Gasthaus Schillinger
34. Get sweaty in a sauna
If you can, escape to one of the thermal spas nearby to Vienna (eg. Linsberg Asia Therme), or visit one of the many saunas in the city. Also, a visit to Oberlaa Therme Wien is another practical choice. Find a list of the other saunas around Vienna, here.
35. Skate on the Danube
Like a desert floods once every 10 years, the Danube has been known to freeze over during winter now and again, offering a football-field-sized natural skating rink. While it hasn't happened in a while, if it does this year, be sure to have your ice skates ready.
36. Visit one of Vienna's weird and wonderful museums
There are many weird and wonderful museums in Vienna that could fill many winters, like the new Literaturmuseum, or the Narrenturm which was once a mental hospital, yet is now a museum displaying bits and pieces of human and animal bodies (inside and out) – yummy! We have prepared a whole list of the weird and wonderful museums in this city, here.
37. Visit a small contemporary art gallery
Imagination is still a valued commodity in Vienna, hence the numerous small art galleries that can be found around the place. Discover a contemporary artist based in Vienna by wandering into one of their galleries. Find a useful list here to get you started.
38. Have a barman/woman learn your name
Life isn't always about discovering the new, but it's also about digging deeper into relationships. And of course, one of the most important relationships for some are with the man or woman behind the bar at their favourite watering hole. Going to the same bar every week and having the staff know your name and regular order is as delightfully familiar and comforting as 6-week-old bush of untrimmed pubic hair. Spend so much time at a bar/cafe this winter, you become part of the furniture.
39. Tour the Emperor's Theatre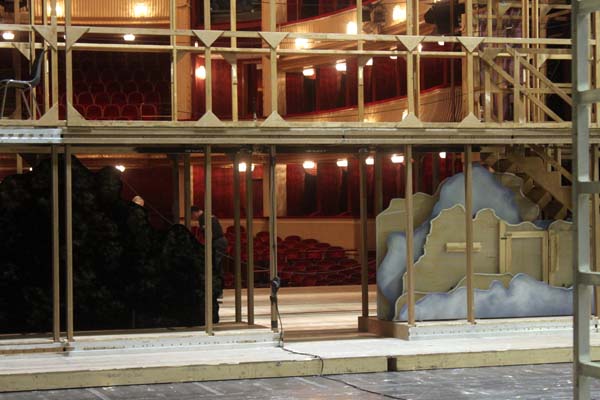 A tour of the Burgtheater reveals the many layers to the stage, and takes you behind the scenes of how the famous theatre functions. The history reads like something that should be on the stage. Read our article here about when we toured Vienna's Burgtheater.
40. Have a quickie in public, indoors
While Spring and summer are typically known as the time for kinky sex-capades, we've made up a list of indoor spots you can take your sex life to another level in public. Check out our list of Vienna's 10 cheekiest and best spots for a quickie in public – the indoor edition.
41. Discover one of Vienna's forgotten Coffeehouses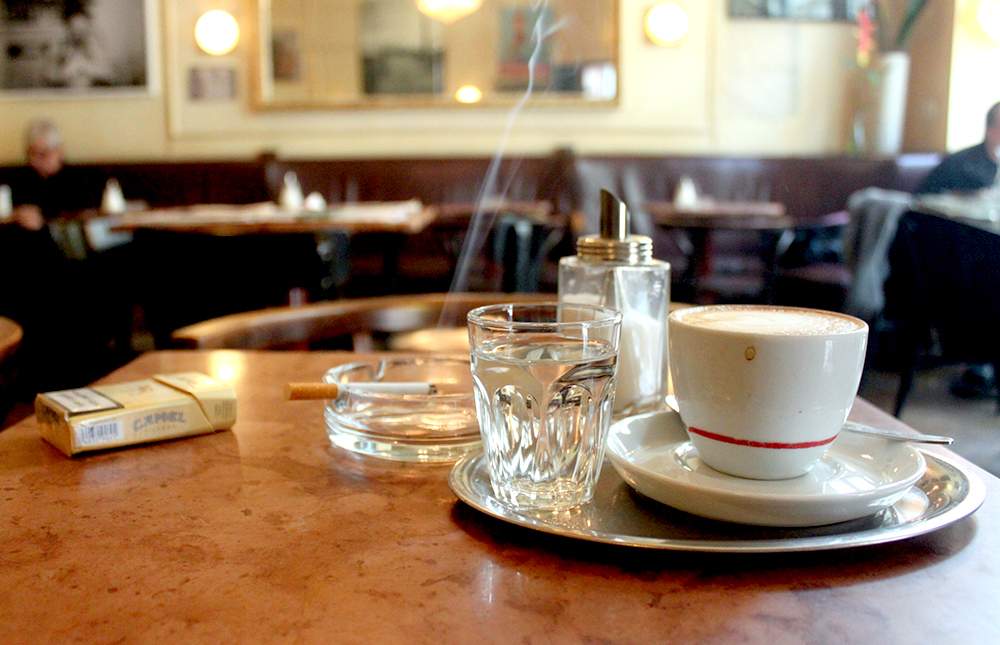 Viennese coffeehouses pay no attention to time, or the world outside. And their bohemian, romantic charm only grows as they get older – the wooden floorboards, the feeling like you're sitting next to a poet or an artist, newspapers on wooden holders, hat racks, marble table tops and Thonet chairs. Incredibly, all these years on, coffeehouses are still a refuge for all kinds of people in the city, everybody having their neighbourhood favourite.
We've composed a list of 10 of Vienna's best, yet lesser known coffeehouses where the locals drink their Melange.
Get content that you love in your inbox!
Hey, look at this similar content we made for you