If you leave Paris for Vienna, it must be for love. That's what happened for Chloé, a Parisian graphic designer, who came to Vienna five years ago following her heart. Her heart made her stay, and open up a stationery store.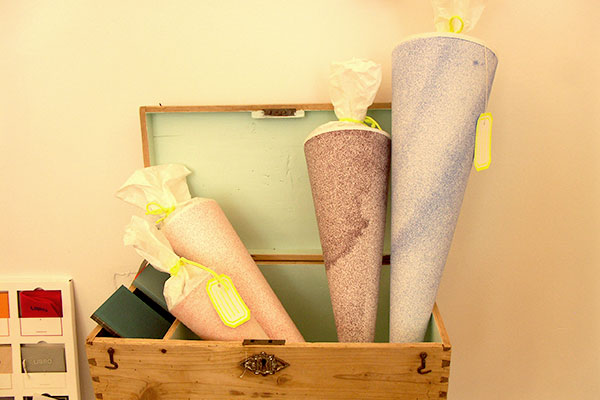 But this is more than just a stationery store. It's a stationery aficionados wardrobe. Meeting Chloé in her shop Sous-Bois (translation: undergrowth) in Vienna's Neustiftgasse, I enter a pastel coloured heaven of paper. For a moment I think I've already checked-in to heaven – white walls, tidy tables and cupboards filled with gently coloured bits and bobs for drawing and creating. Here lives the resistance to the digital age. Typical French … forever protesting.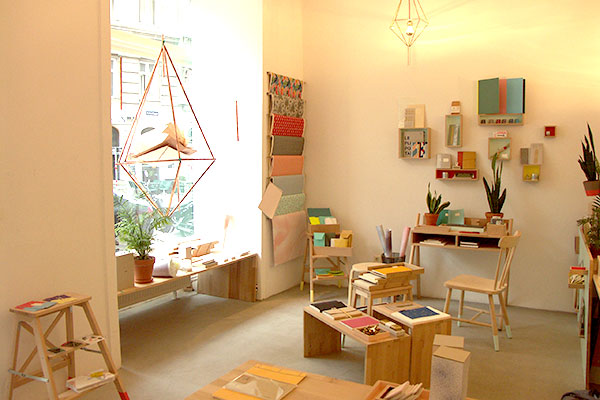 The selection presented seems meticulously chosen and intentionally kept to a minimum. The colours blend into each other, creating a petit, neat, whimsical display – a never-ending paper landscape.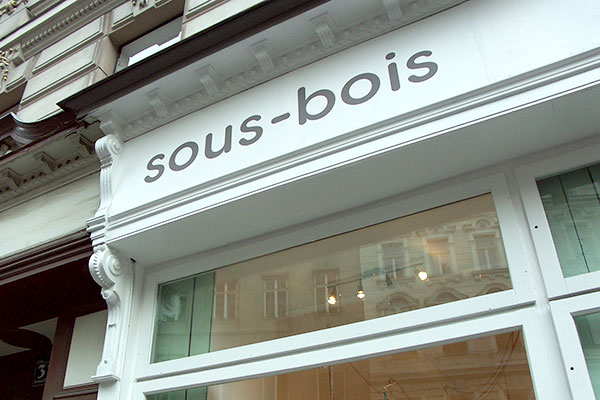 Chloé is sitting behind the counter of her shop, working on her computer. She smiles, offers me a cup of tea, and then pauses from her work to sit with me for a chat.
"I am actually a freelance graphic designer, but I always had this idea of opening my own paper store", she tells me.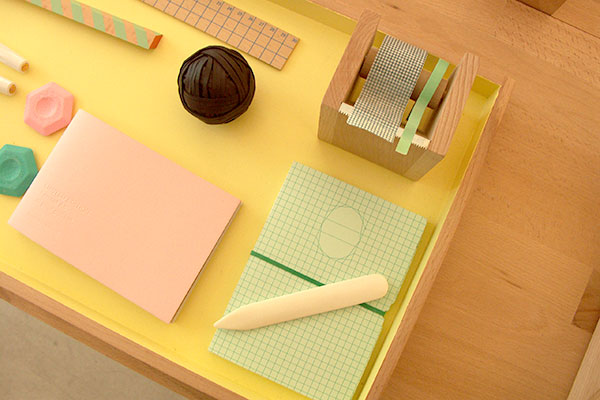 Combining her two passions, she works on her graphic design whenever there are no customers in the shop.
The location of her "papeterie" couldn't be better.
"I found this place by chance. The idea to start my own business hadn't really fully developed in my head, but it seemed perfect, so I went for it."
There are a lot of small, hip shops popping up and down this street, so she has clientele walking past, to then double back and walk straight into her shop every day. She's added something very unique to this city.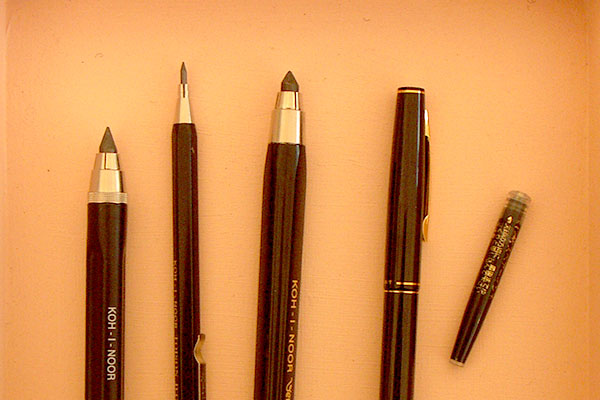 Chloé selects all items herself, ordering them online and shipping them in from Denmark, France and Japan. You won't find those things anywhere else in Vienna. At least not in such a perfect composition all in one place. I ask myself why I haven't heard of this shop before. Who needs the Japanese chainstore Muji? This is so much better than Muji! And the prices are surprisingly moderate for a store that looks so prim and pretty.
After our talk I need some alone time with the neatly arranged papery thingies – notebooks, pencils, folders, erasers, clips and other knick-knacks makes the DIY designer of visual ecstasy within me want to go nuts on a binge.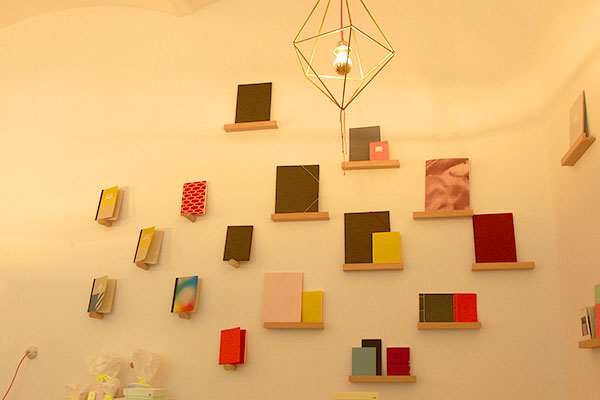 I have to touch, turn, unfold and feel everything on the shelf, already calculating in my head how much of my monthly salary I would leave here.
"Well, I do need a new rubber. And look at how beautiful this one is. And those colorful paper envelopes – I haven't written a letter in a while." Each item suddenly seems to be missing in my vast collection at home.
While continuing my quest between the tables, a woman enters and goes straight for a box containing Schultüten (school cones). She buys two of the handmade pastel cones filled with papery things and sweets from France; after the first day, they were already the best seller in the shop.
At some point, I manage to tear myself away from the wooden boxes painted in pastel colors holding Chloé's objects. I pay for two Koh-i-noor pencils – an Austrian brand I remember from my childhood – and forget all about the brass scissors from HAY (a Danish brand) I was considering buying before. And the rubbers, and the envelopes …
I promise her I'll come back and tell all my paper-crazy friends about this place of paper. But perhaps I'll keep it all to myself and secretly buy all their birthday presents here. Pure evil …
Get content that you love in your inbox!
Hey, look at this similar content we made for you