Nadia Brandstätter, Elaine Liu, Kasia Gruszka are the founders of the new born grass-roots association for local creatives, Oh that place.
Elaine is out of Silicon Valley and is one of those quirky acts that punctuates discussions with humour that wears a bright red leotard… just because. Nadia looks and sounds like she has pop songs written about her. Kasia has eyes that, if she stared at the sky long enough, would create new black holes in the universe.
Huddling over my recording phone in a crowded café, the three characters are lobbing thoughts and comments back at my questions. I'm recording as I can't catch the blitzkrieg of banter happening.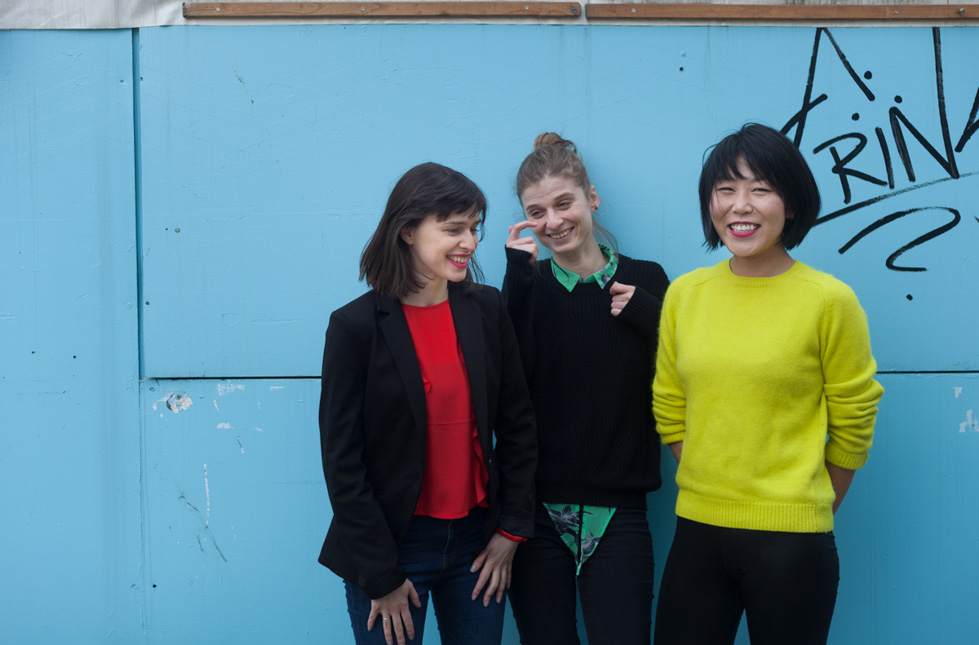 While Nadia is saying 10 minutes in: "Sorry for wasting your time, this is the worst interview ever"
And I'm replying: "I waste most of my time, so it's good to have somebody else do it." I'm also thinking, while smirking: "Great things can only come from such beautiful chaos." We'd met this cheeky trio at one of their inspiring events which was tailed by drinks and a good hour of laughing so hard, our stomachs hurt.
Oh that place has big ideas about supporting young designers and artists in Vienna. They believe, like we do, that fresh and young things are brewing in the city, and they've set up a creative agency/association/club thing-y to support the young inventors that are part of it.
Enter interview, now
Vienna Würstelstand (VW): What's the concept of Oh That Place?
Elaine: We're all about bringing Vienna designers together at the events that we host. Here, young designers come together where they share their experiences, skills and inspiration.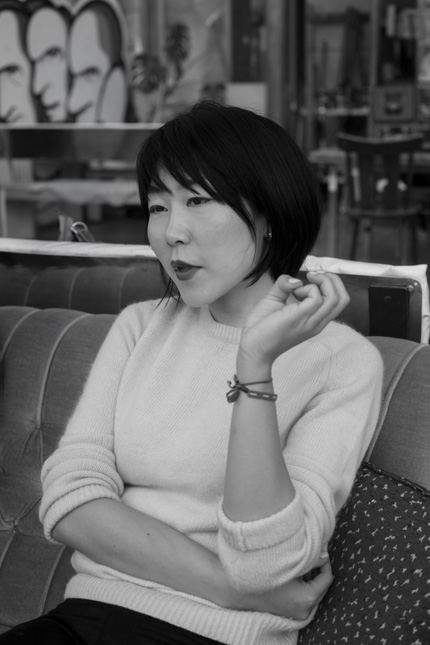 Exit interview, just for a brief moment
Empowering designers through shared knowledge is an underestimated, yet powerful thing to be doing. Most creatives begin working alone, especially in the design industry. Oh That Place looks to get them in the same physical space together, in numbers. And as they old saying goes – there's strength in numbers.
Enter interview, again – wipe your feet at the door
Elaine: Local designers can benefit from learning from each other, especially when they're sharing their intimate experiences of what it's like to become a successful designer in Vienna.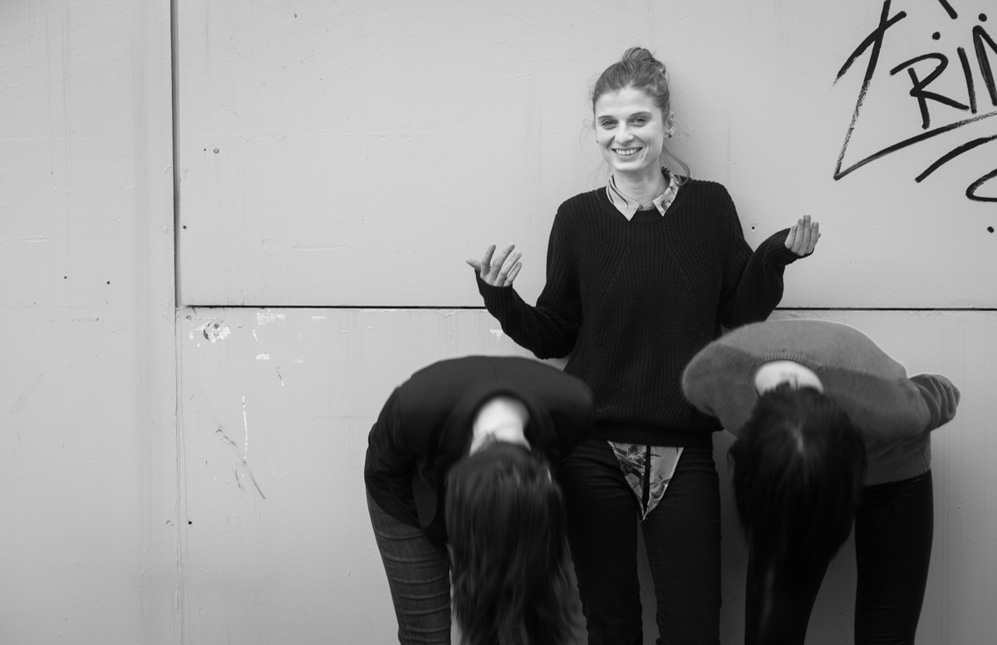 VW: What kind of creatives do you support with Oh That Place?
Nadia: All kinds of designers. We like to showcase those that are working with their own production line and don't work commercially, so the grassroot designers that need support. We want to give exposure to those that are freshly out in the scene. However, we also have a good mix of established designers taking part in the events, as well, so they can share their experiences too.
VW: What does Vienna's creative/designer scene look like these days?
Nadia: There's a new wave of Vienna creatives coming through. There's a lot of grassroots things happening. Most of the creative design happening is not coming from the outside, which you would expect from a small city like Vienna, but from people just doing their own thing here.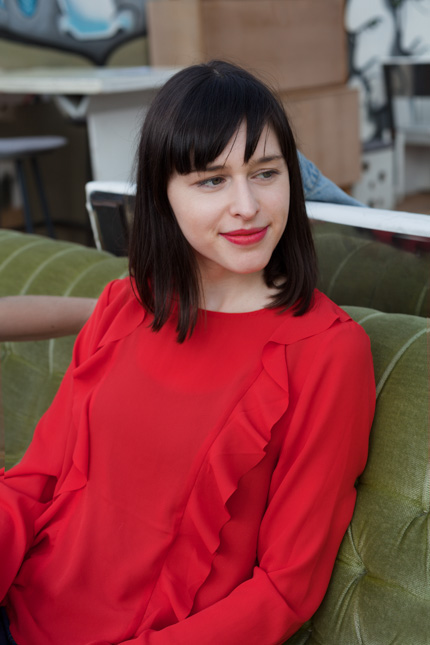 Who are your favourite Vienna creatives at the moment?
Nadia: Boicut & Peter Phobia – both of these artists are working individually, and also collaborating together.
Elaine: Maria Prieto Barea – just check out her work at the bars, Miranda Bar and If Dogs Run Free.
Kasia: Soybot – it's a collective of graphic designers & illustrators.
VW: How did Oh That Place come together?
Nadia: We were all friends before the project and were all restless and passionate about beautiful design.
Elaine: People long for beauty in society. We want to support those bringing it into the world.
Nadia: I don't know if I long for beauty. (laughing and kind of teasing)
Exit interview, inspired and full of ideas and longing for beauty
And so the conversation went on until a grumpy waitress took our money for the alcoholic drinks that some may conclude steered the conversation, yet from this humble Würstel's opinion, had nothing to do with the banter and crazy creative chatter that had just happened over that beaten up old wooden table (well, we couldn't have met over a laminated IKEA piece, now could we)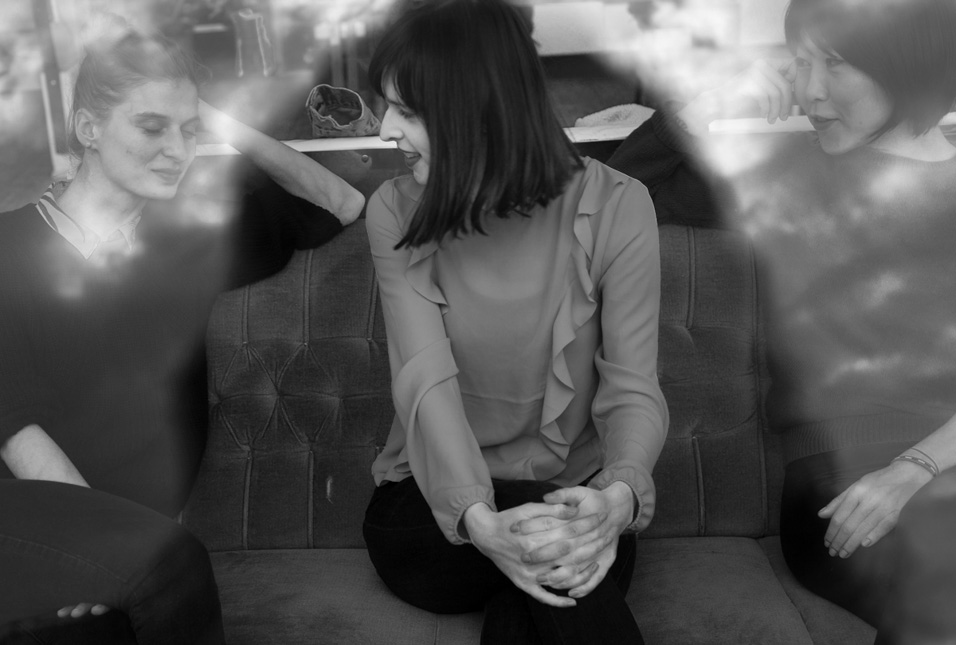 Oh, and in case if you're wondering where the catchy name, "Oh That Place" came from:
Elaine: It was the password of the WIFI in my old apartment.
Now, that's creative.
Watch this place…and by this place… we mean, Oh That Place
---
Oh That Place will be participating at Vienna Design Week with their project 'Transmigration'. Keep an eye ontheir Facebook page to learn more.
Get content that you love in your inbox!
Hey, look at this similar content we made for you