Wine walk: Gumpoldskirchen – Baden
Start location: Gumpoldskirchen train station, walk up Wiener Straße, past the church on Kirchenplatz, onto Weinlehrpfad and the trail is clear from here.
Difficulty level: easy – your elderly grandmother could do it after only 2 hours sleep and with a hangover of 20 Long Island Ice Teas.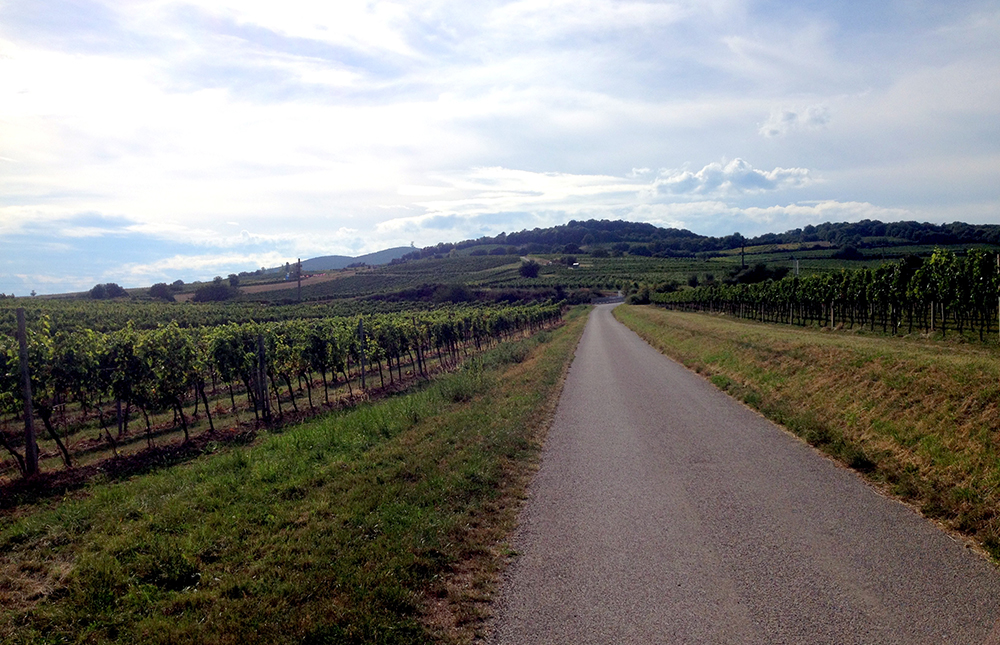 This peaceful trail just outside of Vienna has the added bonus of having numerous wine pit stops along the way. Catch a train from Matzleinsdorferplatz to Gumpoldskirchen. From there, walk up through the old city (stop at the Heuriger Spaetrot) if you want a delicious bite to eat and a glass of wine before you begin the hike) and begin the trail from the top of the town. From here, you'll be welcomed with the sight of sweeping hills covered with vineyards. The path is very straight forward to follow, and there's no chance of getting lost. Just always keep the towns (Gumpoldsdorf and Traiskirchen) on your left and the wine hills on your right. And stop for an Achterl (a 1/8l glass of wine) every chance you get!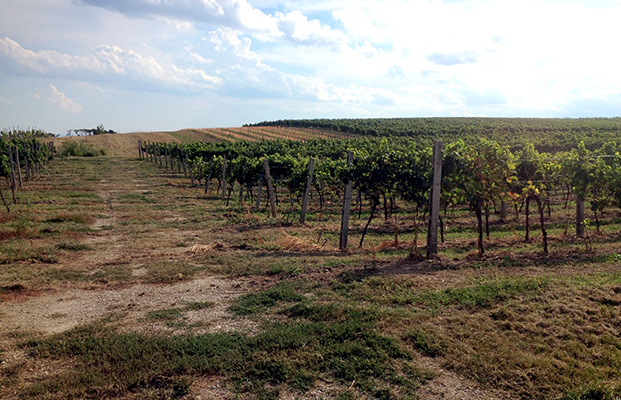 Hütte-hopping and hiking on Stadtwanderweg 2
Start location: Catch the bus 39A to the last stop, Sievering. At the bus stop is a sign with a map on it. Head left onto Agnesgasse, onto Salmannsdorfer Höhe. From here follow the signs.
Difficulty level: will get the calves burning in sections with a few steep hills, but pleasant nonetheless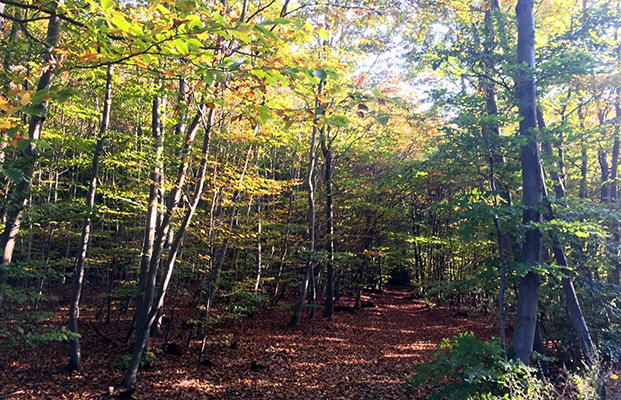 This trail is for those that enjoy a Hütten-hop when they hike. Starting in the charming streets of Sievering, it's not long until you're onto a trail with a spectacular view. There's a few hills on this very clearly marked trail and it hosts a good mix of forest, open fields a variety of beautiful views, and, once again, Hütten to take a break. We mean, what's more rewarding than a beer or spritzer when your sore body is telling you that you earned it. We'd recommend stopping at Häuserl am Stoan, and Gasthaus zum Agnesbrünnl.
Nature in the city: the wild Wienerberg
Start location: You can start from any of the many entry points to the Wienerberg park. Check out Wiener Linien on how to get there.
Difficulty level: 14 kms of paths – you can decide how difficult this one is. There's not too many hills here, so you can do this in a reasonably leisurely way
Are you aware that there's a park in Vienna that'll actually have you forget you're in a city? The 117 hectares of the Wienerberg transports you into nature as soon as you step off the tram and into the huge green area with a large lake plonked in the middle of it. The result of an urban planning competition in the 80ies, the Wienerberg will steal you away from the city stress, with its miles of nature paths, its lake for pondering, and its small patches of forest to escape into. So you can choose your own path here, with the confidence that you'll at some point come out another end.
The only other wanderers you'll encounter are the joggers, the locals walking their dogs and occasional sunbathers, or the fishermen by the lake. One day we saw somebody riding a horse. Another day, we spotted a family of pheasants in the bushes. There is even the rare European swamp turtle doing backstroke in the lake. We told you, it's the closest place you'll get to being out in the wild, without leaving the city.
Behind the woods on Stadtwanderweg 4
Start location: Catch the tram 49 to the stop Bahnhofstraße, walk up Dehnegasse until it becomes the trail (you'll see a sign)
Difficulty level: 7 kms of trail as well manicured as your pubic area (which we hope you've been maintaining)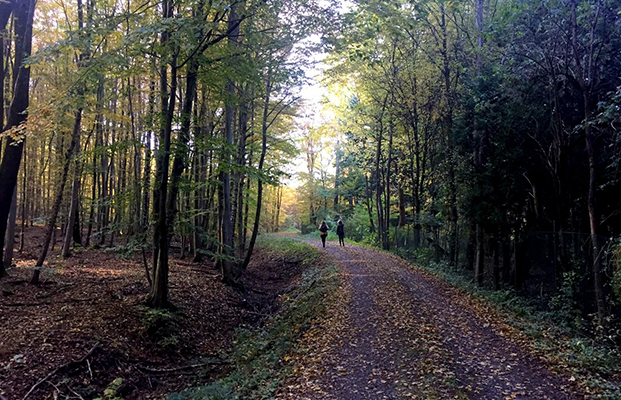 This is the kind of walk you can stop at moments during, listen, and hear nothing but the wind in the trees, the birds, and that whistling noise your nose makes when you're exercising. For most of the trail, you'll be away from any roads, weaving in and out of woods on a dirt trail. Once again, the trail is very well sign posted, meaning it's pretty hard to get lost, even if you try.
Get content that you love in your inbox!
Hey, look at this similar content we made for you